So it's been almost a year since my last blog post and a lot has changed. I wanted to change the name of my blog, since my days as "Trailer Trash" are now over. I wanted it to reflect me, both as a person and as a nutrition professional. At first I was going to name the blog, "Life in Moderation," because my favorite quote from Benjamin Franklin goes something like this, " Everything in moderation, including moderation." BUT I realized this name was extremely B-O-R-I-N-G and U-N-O-R-I-G-I-N-A-L, so I thought of all my favorite things in life: Food, Fitness, Family, Friends, and Fun, not to mention Freakin' awesome wine and Friggin' good books....then.... "The F Spot" was born...
AND THEN I DECIDED I LIKED VITAMIN F
even better! It's fun, a little sassy, lightly edgy and draws you in, right? :)
Let's talk a little more about the idea of moderation, because it's truly
the
way. There are many famous quotes/sayings that completely agree with this school of thought.
By Definition: "Moderation is the elimination of extremes."
How perfect would the world be if we could achieve this?!?!
I've also heard some humorous versions:
"Too much of anything is bad, but too much whiskey is just enough." - Mark Twain
"Abstinence is a wonderful thing, but only in moderation." - unknown source ;)
"Everything in moderation, including the truth." - unknown source... (Don't tell your kids this!)
"Moderation is a fatal thing, nothing succeeds like excess." -Oscar Wilde
"Yo, I can't do anything in moderation. I don't know how." - Eminem
There are also some versions that really make you think: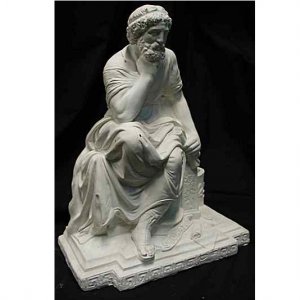 "The virtue of justice consists in moderation, as regulated by wisdom" -Aristotle
"If one oversteps the bounds of moderation, the greatest pleasures cease to please." -Epictetus
"Moderation is the center wherein all philosophies, both human and divine, meet." -Benjamin Disraeli
When it comes to Food:
I always say: "Eat a little bit of everything, not too much of anything"
In Ancient Greece, the temple of Apollo at Delphi was inscribed Medan Agan, which means "nothing in excess."
Okay, with all of the crazy talk about moderation, I hope that my blog inspires you to live moderately: eat well, splurge enough, work hard, play harder, and love lots!